A dedicated group of volunteers focused on guiding and assisting Specialisterne USA towards meeting its long-term objectives.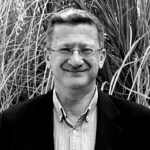 Francesc Sistach, CEO
Mr. Francesc Sistach, CEO Specialisterne Global. Francesc has 30 years of experience in IT, Document Management/BPO and management/startups, from multiple points of view: business services , IT magazines, IT management, security consultant, trainer and associate professor, business consulting, M&A, and social companies. For the last 12 years, he has been working on different initiatives related to autism and neurodiversity, including the setup and development of the offices of Specialisterne in Spain, Brazil, Italy and Mexico.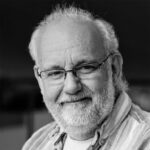 Steen B. Lohse, CEO
Mr. Steen B. Lohse, CEO Specialisterne Foundation, Chairman Specialisterne USA, and Specialisterne Canada. Steen has 35 years of executive experience from the IT / High tech sector as both operational executive as well as investment officer and Board executive. For the past 11 years he has been an investment officer in social Impact, mission driven organizations, and the last three years with Specialisterne Foundation.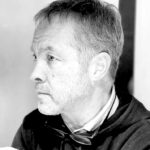 Ramon Bernat, Chair
Mr. Ramon Bernat, Chair of Specialisterne Global, facilitates and accompanies impact investments related to Neurodivergent people and their development, empowering Diversity and Awareness.
Dr. Dhirendra Shukla
Dr. Dhirendra Shukla has been the Dr. J. Herbert Smith ACOA Chair at the University of New Brunswick (Canada), since September 2009. He did his BEng and MSc in Chemical Engineering and Computing and Performance Engineering from the University of Bradford (UK). Dhirendra worked for several years in the Telecom Sector for Nortel Networks (Canada) in various roles and prior to joining Nortel Networks he worked for Croda International (UK). He obtained his MBA from the Telfer School of Management at the University of Ottawa (Canada) and completed his PhD in Entrepreneurial Finance from the University of London in the UK (King's College London). His current research interests are in Blockchain, Venture Capital, Syndication, Entrepreneurship, and Governance. He recently Co-Founded Gray Wolf Analytics Inc. that is focused on helping companies prevent crypto fraud and scam.